Ensure the safety
UTIMS creates the safest HIFU energy by using a phantom test that visualizes the heat lesions. This is an unique and patented technology by KORUST.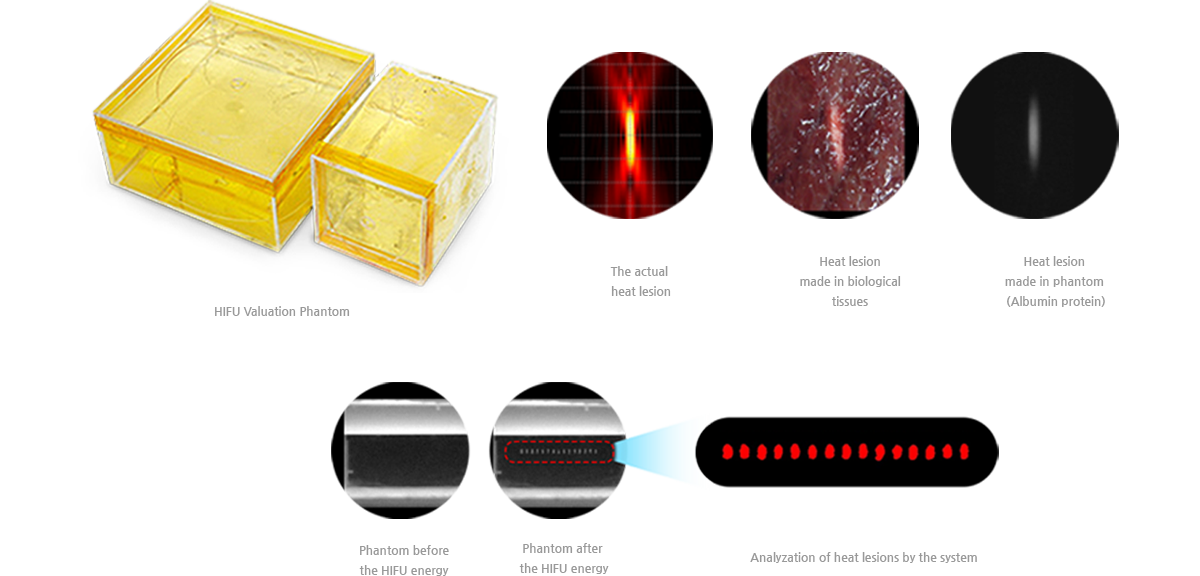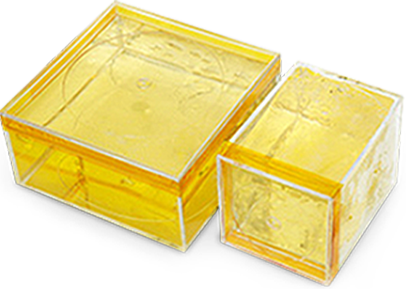 HIFU Valuation Phantom
The actual heat lesion

Heat lesion made in
biological tissues

Heat lesion made in phantom
(Albumin protein)
Phantom before
the HIFU energy

Phantom after
the HIFU energy

Analyzation of heat lesions by the system
*Heat lesion made in phantom by UTIMS - Every UTIMS is strictly tested with a patented phantom visualization system for quality assurance.