Bio Health Worldwide Online 2020
Octboer 19th mon to 30th fri 2020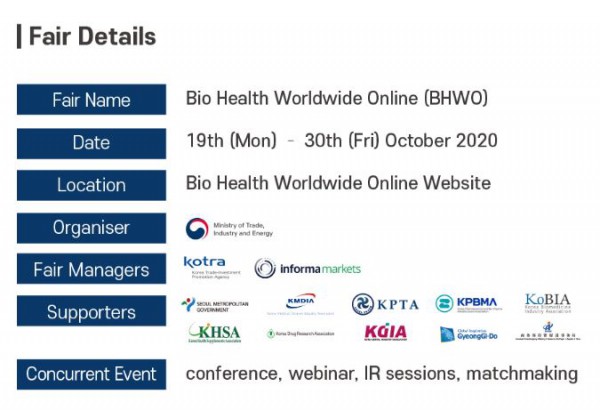 BHWO is simply online conference that features leading local and international exhibitors from 
the four key areas of the healthy industry: Bio, Medical & Healthcare, supplements, and infection control.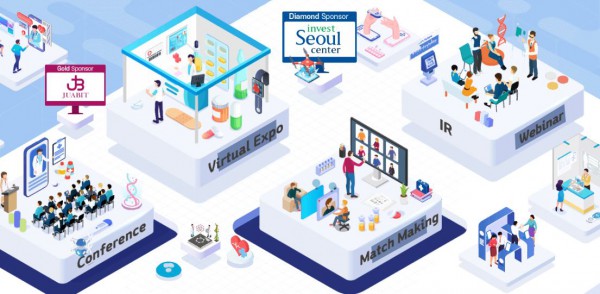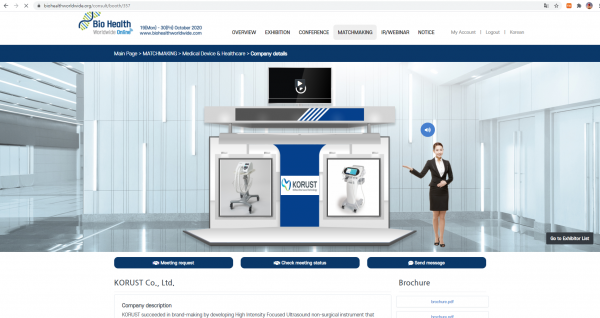 Especially, the pandemic is getting worse and it was difficult for everyone to join the conference, and exhibition in person so  
Korust decided to participate BHWO (BIO HEALTH WORLD WIDE ONLINE 2020) from 19th October 2020 to 30th.  
Our main products "Careway" and "UTIMS A3" was introduced to the world. It was nice seeing you all.
Thank you and please stay safe.